Welcome to Ebco's exclusive Know What's Next, Now Book Group. This group has been specifically designed for corporate trend thought leaders in innovation and marketing from across categories.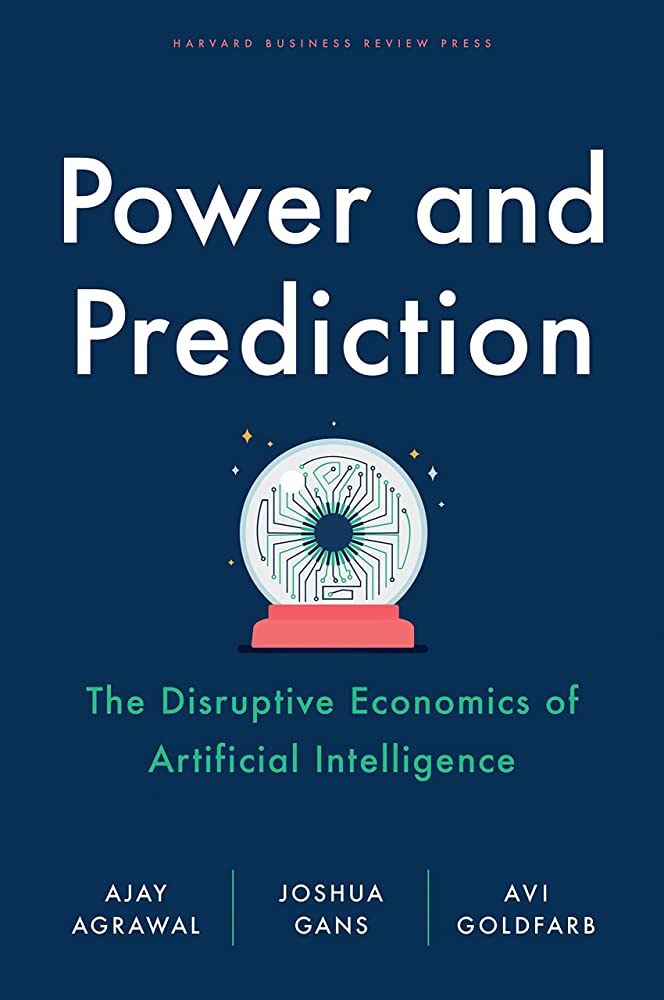 POWER AND PREDICTION: The Disruptive Economics of Artificial Intelligence
In this book from Harvard Business Review Press, AI experts guide readers through a journey towards cheaper, better, and faster predictions that drive business decisions. It shows all the potential that the AI superpowers of prediction and decision making have to transform industries and cause disruption.
Power and Prediction shows how businesses can leverage opportunities in AI. Filled with illuminating insights, rich examples, and practical advice, Power and Prediction is the must-read guide for any business leader on how to make the coming AI disruptions work for you rather than against you.
Here are the industries we'll cover:
banking and finance

pharmaceuticals

automotive

medical technology

manufacturing

retail

and more!
Spaces are limited for this book club!
Best. Book. Club. Ever.
📚 Same inspiring book club with expert insights from our timely book of choice

💡 Custom content leveraging your insights and input (see registration form for a place to share what you'd like to learn about this topic)


👍 Immersive presentation that will reflect the key learnings from the book that can inspire innovation across categories
When we'll meet
June 22 @ 2 p.m. EST
SIGN UP NOW
Sign up now to receive a FREE book and attend our session on June 22 at 2 p.m. EST. We can't wait to see you there!
(Due to shipping times, we may have to send an e-book. Regardless, please check your preferred book format and we'll try our best to deliver you the format of your choice.)
Email us at info@theebco.com with any questions.
From Ebco's Executive Book Club, you can expect the following:
An exciting book to read on a topic we have determined to be "hot"
A series of thought starters to get you inspired on how the book's topic impacts your work as an innovation professional
Participation in our interactive session where we discuss the book and its key trend areas
A network of creative, inspired innovators across categories to discuss these books with!